..:: The Subaru Impreza Story
1. The Subaru Impreza Story, as told by me
2. The History of the Subaru Impreza
3. Special Editions
4. Image Galleries
5. My 2001 Subaru Impreza WRX - Red Mica
---
..:: My 2001 UK Subaru Impreza WRX - Red Mica
NOTE: This page is SSSOOOOoooo... out of date! Had the car just over a year now, and it looks quite different to the pictures on this page.. Also had a few changes under the skin! Soon I'll report on what all has been done to the car.. Not much left to do now.. It's been one hell of a project at a fraction of the cost it would normally be if I had a garage do all the work! Stay tuned! For a sneek peak check out the Lochindorb gallery! (actually event that's more or less out of date now too.. Someone please give me a kick up the ar*e!)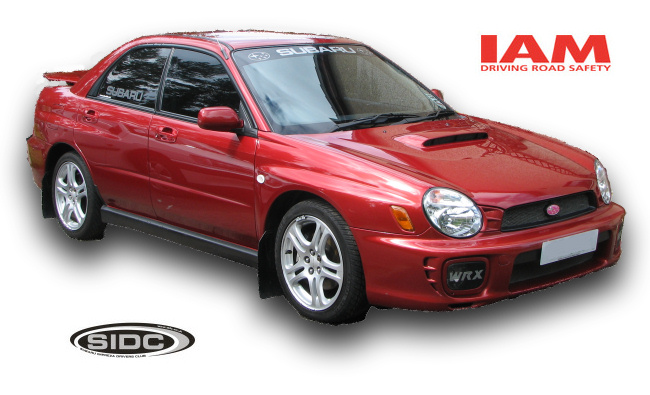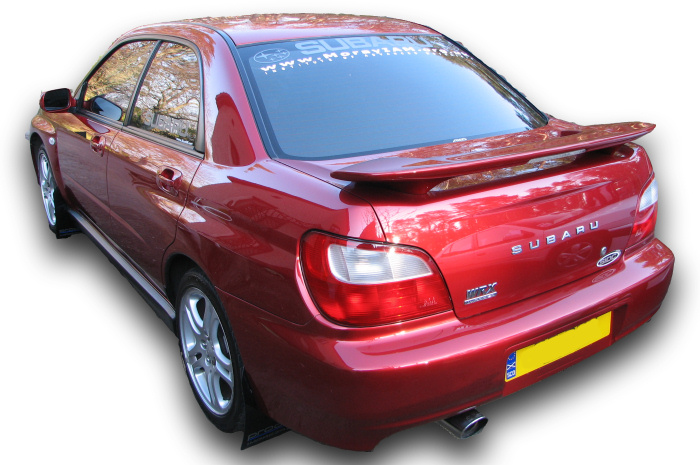 UK Spec Standard 2001 Subaru Impreza WRX Finished in Red Mica 40,000 miles!
Sourced from Sunnyhill Motors in Turrif, Nov 2006.
Black privacy glass fitted which looks sweet against the Red Mica body! Really can't miss it when you see it on the road!

No plans for any modifications at the moment but I'm sure it wont be too long.... :o)
(23/03/07) Nope hasn't taken long at all.. Few cosmetic tweaks here and there since I bought the car, Mud flaps, front grills, fog lamp covers, grill inserts and some vinyl graphics. But the proper modding has started. Front & Rear aluminium top strut braces fitted wont have much affect at the moment unless used in conjunction with other suspension upgrades..
Soon to have the prodrive 3rd decat pipe fitted along with a Prodrive WRSport backbox (ooh burble) can't wait!
Other semi-planned mods are to the suspension. A set of Prodrive/Eibach springs would be nice, stiffer drop links, possibly new Anti-Roll bars. After that getting the suspension geometry reconfigured is a must. May got for the rally Group N settings as opposed to Prodrive configurations which tends to give uneven tyre wear. Only other change would be ECUTek remap for the ECU once the decat and backbox are fitted which would hopefully give bhp a kick up to around 265bhp from 215bhp, and a drop in 0-60 from 5.9sec to 4.8sec (as if it isn't fast enough). The possibilities for modifying truly are endless with these cars. But my pockets aren't that deep *sigh*
21/04/07
Finally got the 3rd cat delete pipe installed today thanks to Wallace Performance in aberdeen for removing the origonal cat pipe which was held in place by very dodgy workmanship!
If you spot me, don't forget to gimme a flash and a wave!!!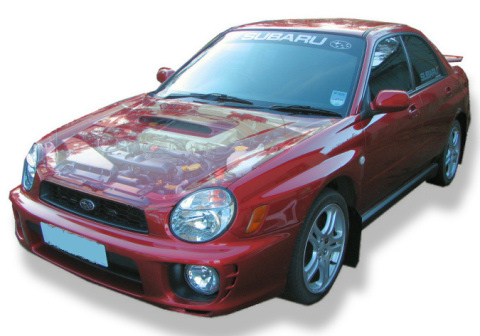 Useful Subaru Impreza parts Links:
(Coming Soon)