..:: The Subaru Impreza Story
1. The Subaru Impreza Story, as told by me
2. The History of the Subaru Impreza
3. Special Editions
4. Image Galleries
5. My 2001 Subaru Impreza WRX - Red Mica
---
..:: The Subaru Impreza WRX Story, as told by me
Alternatively known as a 'Scooby-Doo' or 'Scooby' and many more names around the world. The Subaru Impreza WRX STi is an iconic car! Since it's launch in 1992 and with the help of a few World Rally Championship (WRC) wins. The Subaru manufacturer has become a household name for high performance sports cars. Quite a change from the old 4WD farm vehicles which were often found around the country side. Today the Subaru Impreza, is a family friendly 4 or 5-door saloon with plenty of space for the shopping and a couple of kids. (Ed. Err! yeah right! That's not what the Impreza is about!). Ok, the Subaru Impreza WRX STi is a 300+ bhp, all-wheel-drive, super-grippy, great sounding, performance, supercar for the people! There, that's better!....
The Subaru Impreza WRX STi was born and bread on the Rally Stages across the world. What makes the Subaru Impreza so popular is that you can get that same performance and control on the road for an affordable price in the form of the Impreza WRX, STI and special editions.
So why the fascination with the Subaru Impreza. Well for me I think like most people it started in 1995 after a famous fellow Scotsman by the name Colin McRae took the Subaru Impreza 555 WRC out for a few weekend drives and won the World Rally Championship (WRC). At the time I was 15 years old and dreaming about driving like a loony round the streets of my local town and a rally car for he road in the form of the Subaru Impreza could of made that possible. If it weren't for the fact I couldn't afford on nor did I have a driving licence. (minor problems).
Today, I've got my driving licence and matured a bit, no more dreams of terrorising old people and stray cats zooming around like a boy racer. Instead I needed to prove to myself that I could drive sensibly, so went out and did an Advanced Driving course and now I am a member of the Institute of Advanced Motorists (IAM) and saving money on my car insurance each year. Not only that, but the course has seriously improved my driving. In fact it's a transformation. Just as well really. Although I still haven't got my hands on a Subaru Impreza WRX (preferably STi), at least I know I've greatly reduced the chances of killing myself behind the wheel of one on the public roads. Might sound lame, but I'm proud of it, so there!! At least now I can enjoy the full potential of what a performance car like as the Subaru Impreza WRX STi has to offer while keeping safe.
So why the Subaru Impreza WRX STi and not the old rival Mitsubishi Evo's Well its' fairly straight forward to me. I have the up most respect for the Mitsubishi Evo range of cars. In fact on paper and on track the Mitsubishi Evo is often seen to be better than the equivelant Subaru Impreza WRX STi . But that don't mean squat. Quite frankly The Mitsubishi Evo does nothing for me. Instead the Subaru Impreza WRX STi and it's winning formula with professional British drivers Colin McRae and Richard Burns behind the wheel in 1995 and 2001 respectively, taking the Subaru Impreza WRC home to become World Rally Champions. No other car had given us a British World Rally Champion! Plain, and simple as that...
---
..:: Featured Motoring News feed
It was a stray dog hair in the cabin that made me realise the XF had been put to good use.
As I wound down for a break, I?d handed? the key to resident road tester Alan Taylor-Jones, who needed a comfortable car in which to transport his family ? including Sprocket the dog ? around the country.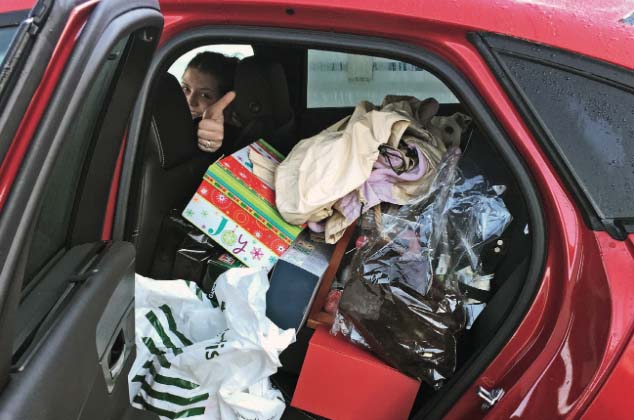 As payback, Alan agreed to deliver some observations on the XF, and I?m pleased that he returned as impressed as I have been with ?the XF?s ability as a comfortable consumer of miles, bar a couple of minor quibbles. 
Wet roads provide a reminder of the V6?s fruitiness. Alan notes that when you are driving ?in Normal mode and squeeze the accelerator to pull away from a standstill, there?s a slight lag before the power is delivered, a trait that?s not uncommon in automatics. When the power does arrive, boy does it arrive in a hurry, and Alan reports that ?it is possible to overwhelm the rear tyres when the road surface is greasy?.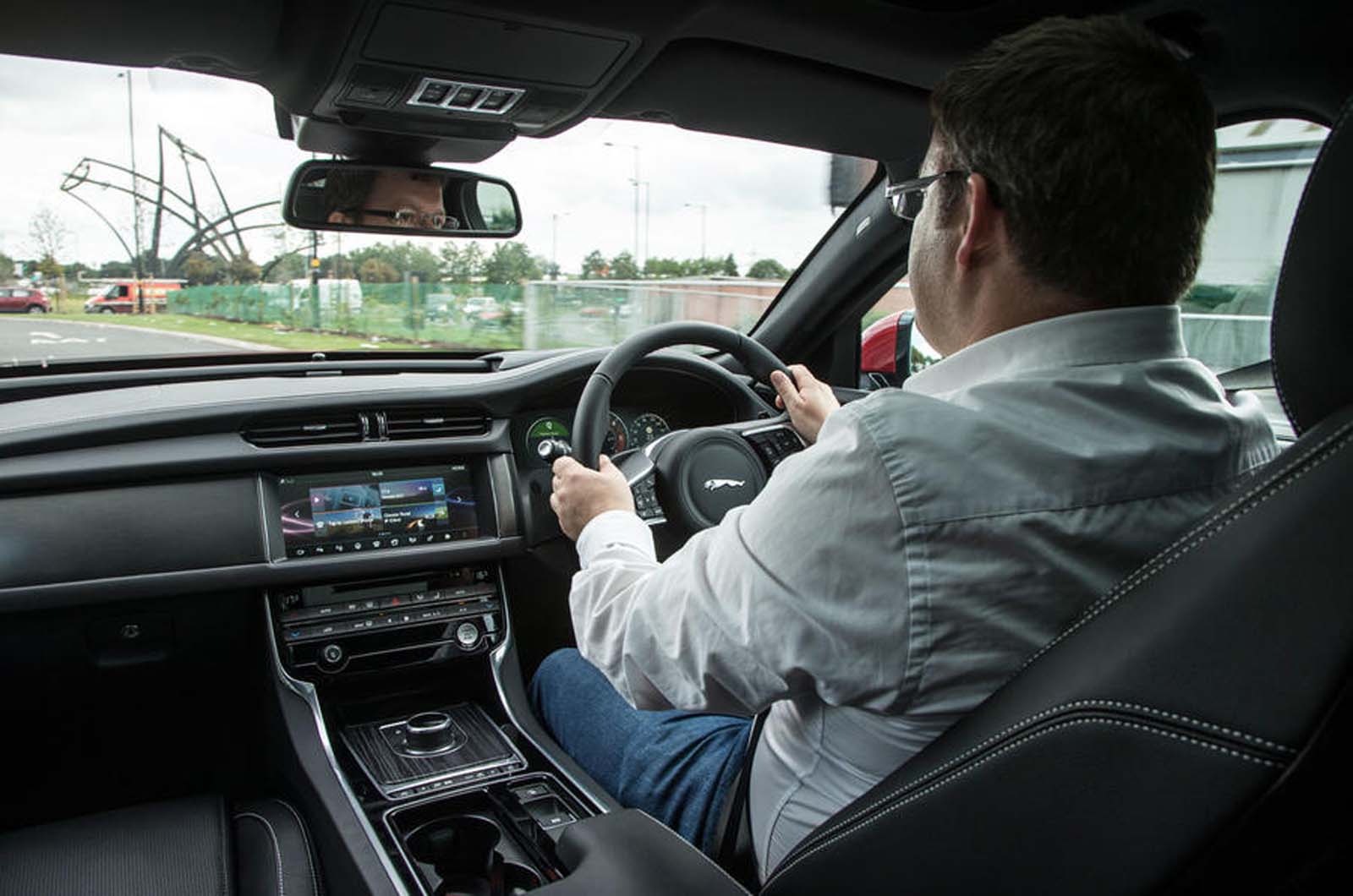 Over 6000 or so miles, I?ve learned to anticipate that slight lag, particularly when pulling out at busy junctions and roundabouts. Indeed, applying a large clog of accelerator from a standstill can? be fun in the right circumstances, although perhaps not when elderly relatives are being ferried around. 
Alan had to lower the folding rear seats during various trips. He reckons proper handles with which to fold the seats are ?a nice idea? but feels pulling the handles should do more than merely release the seats from their lockings. ?You still need to pull the seats down, which is annoying,? he says. 
Overall, though, the Jaguar?s combination of comfort when you need it and decent performance if you want it really is a gift that keeps on giving.
Price £49,995 Price as tested £61,920 Economy 41.6mpg Faults None Expenses None Mileage 7649?
PREVIOUS REPORTS:
I jumped at the offer of the Jaguar XF for a weekend, before realising what my Friday night had in store for me: yet another trip to Ikea.
Plenty of questions were fired at the XF?s guardian, Matt Burt, all asking about the car?s practicality. From memory, the Jaguar didn?t have the rear space and access of many cars out there, not least my current long-termer, the very different Seat Ateca, but the Jaguar?s spec sheet lists the boot as being 30 litres larger than the Seat?s, at 540 litres.
So, armed with a tape measure, I wandered over to our car park one lunchtime to scope the boot out for myself. I was quickly reminded how limiting the boot aperture is, and then there was the mystery of how to fold down the rear seats. Eventually, I gave in and read the manual, which directed me to two (almost hidden) yellow levers in the roof of the boot. Bear in mind, too, that while our XF has the 60/40-split rear seats as standard, that?s not the case on the car?s two lower trims; they cost £420 extra. That might not sit well with some buyers, but it?s a similar scenario with the BMW 5 Series.
How did we fare at Ikea? It was a sedate spending spree, but the XF handled the job in fine style, easily swallowing a sizeable mirror and various household fripperies. RB
JAGUAR XF 3.0 TDV6 S
Price £49,995 Price as tested £61,920 Economy 41.6mpg Faults None Expenses None 
Read our previous reports here:
Seat Cupra R on on display at Frankfurt Motor Show 2017
Our reporters empty their notebooks to round up this week's gossip from across the automotive industry

Respect your elders, they say, and so it was that Autocar (founded 1895) was forced to defer to Mercedes-Benz (founded 1883, depending on how you read history) boss Dieter Zetsche (substantially younger than both) when he visited the BMW stand at the end of the Frankfurt motor show press day.

Alas, our interview with BMW R&D boss Klaus Fro?hlich was cut short so Zetsche could have a tour of the BMW i Vision Dynamics concept, his thoughts on which remain unrecorded.

How do you make a splash at the Frankfurt motor show when your company doesn?t have a stand? McLaren tried parking a 570S Spider outside the BMW hall, but Aston Martin CEO Andy Palmer and his team took unsubtle to new levels when they decided, quite literally, to fly the flag for the UK manufacturer.

?I do not listen to rap music,? Bentley boss Wolfgang Du?rheimer proclaimed to a bunch of amused journalists at the show. His son does, though, he explained, and his son recently told him rappers own Bentleys. Du?rheimer?s point was that its customer base varies around the world and Bentley cars are aspirational to rappers as much as older clientele.

Seat still hasn't confirmed Cupra as a sub-brand but boss Luca de Meo dropped the biggest hint yet: ?We will be more precise [at the] Geneva [motor show]. Talk to us then.? He said Cupra gives another dimension to the Seat brand and it wanted to develop a whole range of Cupra models.

Related stories: 

Star cars of Frankfurt Motor Show 

Porsche has launched the quickest Panamera Sport Turismo yet produced in the Turbo S E-Hybrid.

Like the regular Panamera, the range-topping Sport Turismo mates a turbocharged 4.0-litre V8 engine that produces 542bhp to a 134bhp electric motor.

Combined, the system outputs a maximum of 671bhp and 627lb ft and enables the all-wheel drive estate to hit 62mph in 3.4sec ? 1.4sec quicker than the regular E-Hybrid model.
The car, which produces its maximum torque from just 1400rpm, can also hit 124mph in 11.9sec, which is just one second slower than the 911 GT3 RS can manage. Top speed is 192mph.
The all-wheel drive Turbo S E-Hybrid uses an eight-speed automatic gearbox and offers a claimed 97mpg according to the NEDC test.
It uses a 14.1kWh lithium-ion battery that can be recharged in 2.4 to 6 hours, depending on the power outlet it?s connected to. It can run in full EV mode for up to 31 miles with a top speed of 87mph.
The fitment of the battery into the car?s floor has removed 95 litres of storage space from the boot, but the figure still stands at 425 litres. The rear bench holds space for two adults and a child, and can be folded electronically in a 40:20:40 split.
As standard, the Sport Turismo Turbo S E-Hybrid gets 21in alloy wheels, Porsche Dynamic Chassis Control and torque vectoring technology. There?s also a rear limited slip differential and ceramic composite brakes, as well as adaptive three-chamber air suspension with Porsche?s Active Suspension Management system.
The car is on sale now, priced from £140,868, making it the new range-topping variant of Porsche?s Audi RS6 Performance and Mercedes-AMG CLS 63 Shooting Brake rival.
More content:
Porsche Panamera Turbo S E-Hybrid review